We have been offering our advisory services to companies
since 1996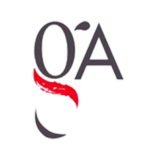 Since the beginning of my professional career in 1996, my main goal was to apply the acquired wknowledge in the field of tax and HR law and administrative management in practice. I wanted natural persons, as well as small and medium-sized enterprises, to be able to develop their business activities based on professional legal and accounting services.
Gestoria Ramón Santafe, S.L.P.* (limited liability company) which I founded, dealing with advisory services for companies, sole proprietorships and natural persons, is the result of 20 years of experience, and at the same time a summary of the entire period of my professional career. Our team consists of experts with professional education and the support of the "Gestores Administrativos" Occupational Committee. We have extensive experience in legal and administrative issues. As a result, we can solve even the most difficult and complex problems requiring in-depth knowledge of the regulations.
We provide services to both foreign companies that are VAT payers in Spain and Spanish companies run by foreign entrepreneurs. We know how difficult it is to start a business in a new environment. Spanish regulations and procedures are not easy, so we make every effort to familiarize our clients with the local specificity of running a business and to facilitate starting on a new market. We combine technology, experience, and trust in our work to ensure the highest quality of services.
Gestoria Ramon Santafe leads you step by step so that you can fulfill all legal and administrative obligations towards the Spanish State Administration with due diligence and professionalism. As a result, you will be able to focus on what is really important: your customers and your business.
I would like to thank you for visiting our website, and I hope that we will get to know each other and work together soon.
Best regards,
M. RAMON SANTAFE
* Gestoría Ramón Santafe, S.L.P. is a limited liability company entered into the book of the Spanish Commercial Register; Registro de Sociedades Profesionales Tomo I, Folio 87. The office has Commercial General Liability Insurance for the amount of EUR 750,000. The founder of the office, is a legal adviser. She has higher education in the field of Law and Business Management and accreditation of the "Gestores Administrativos" Committee in Valencia to exercise her profession. She is a long-term expert in the field of tax law and HR law.